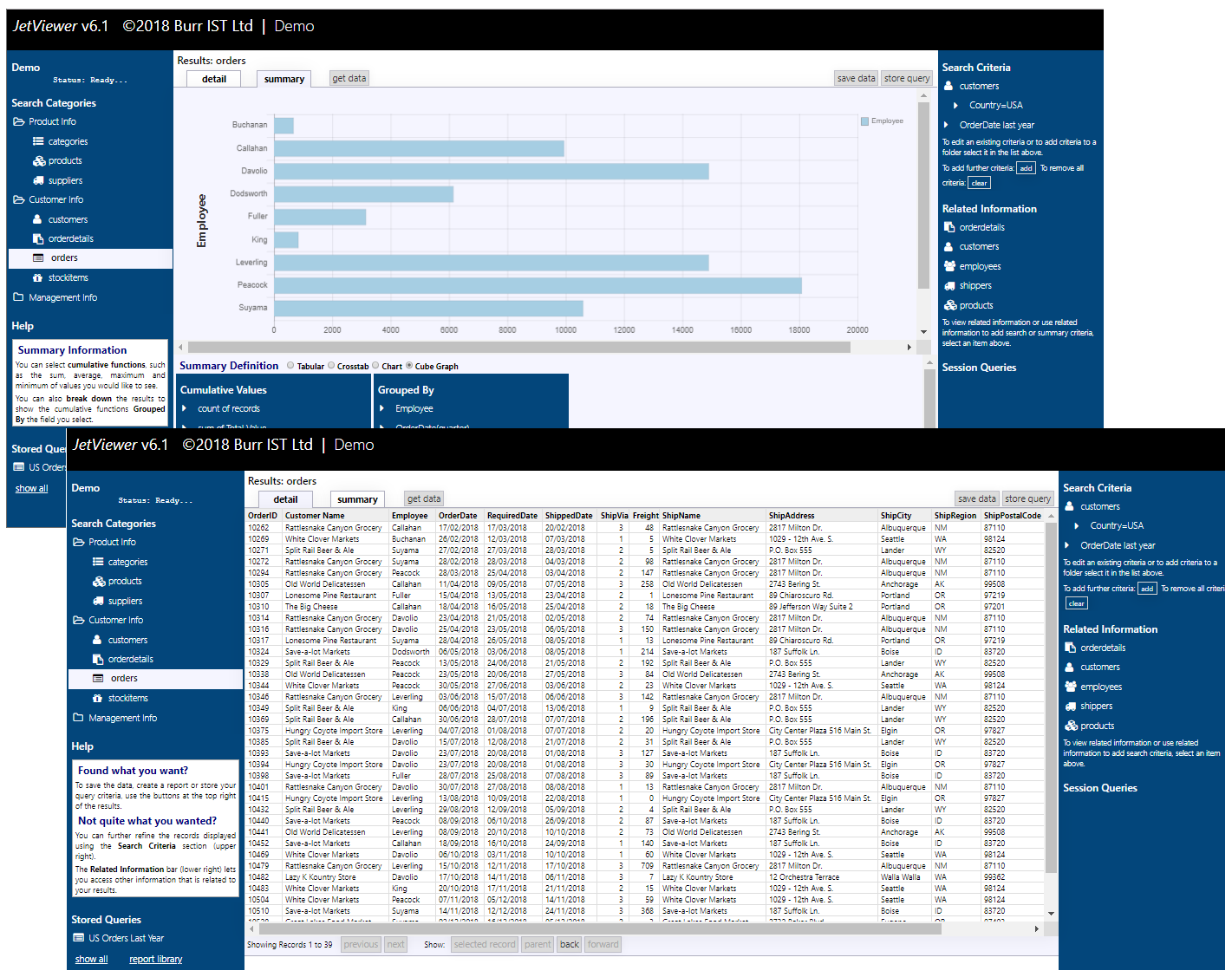 "JetViewer is much more than a reporting writing product, it's a portal onto your whole business."
Doug Henry, Managing Director, Acrison International
JetViewer is for people who have databases but can't quickly and easily see all the information within them. It is a querying and reporting tool that can be used by anyone.

JetViewer plugs into your system and lets you access and report on your information, from wherever you are and on any device. When browsing your information you can apply filters to show the specific data you are interested in and you can store the resulting queries for future use, for instance to automatically produce regular reports.
Once you have found the information you want you can show it in a wide variety of forms including reports, tables, charts, crosstabs, html, csv etc etc. JetViewer's powerful what-you-see-is-what-you-get (wysiwyg) report editor lets you create report templates which can be automatically populated with your currently relevant information, allowing you to easily automate repetitive tasks such as monthly reports as well as ad-hoc querying and reporting. There is no need to understand how the data is stored in your system or how the data links up, JetViewer does all of that for you. JetViewer understands the relationships within your data and presents an intuitive tree view of your information. You can look at and search through the information on the JetViewer screen and link between different types of information. So you can link between information even if the data is stored in different databases.
JetViewer can be used on its own or embedded into your web application to provide a powerful reporting interface for your products.
Click here to see a live demo version of JetViewer.